M/s Javerchand Khimji Rangwala is the Parent Company of the Group & was established in the year 1916 for Imports & Trading of Dyestuffs & Dye Intermediates. The company was promoted by late Mr. D. J. Mavani, Late Mr. B. D. Mavani & Mr. N. D. Mavani. After getting initial success in the above field the promoters of the company started manufacturing under the following companies.
Today the company offers a complete range of Leather Dyes/Pigments/Natural Food Colors/Chemicals & many Dye Intermediates for exports.

The manufacturing activities of various Dyes and Intermediates are being carried out in the following two factories outlined bellow. Apart from the below mentioned factories the company also manufactures some products in other associate companies under strict quality control.

* MUKAND DYESTUFF INDUSTRIES (ESTABLISHED 1968)
M/s Mukand Dyestuff Industries was incorporated in December, 1968 and is situated on Thane Belapur road, Turbhe, Navi Mumbai in an area admeasuring 10,000 sq.mt. approx. The company is engaged in manufacturing of Dyes and Intermediates. The production is looked after by Mr. Gaurang Mavani (B.E.) under the overall administration & technical guidance of Mr. Gunvant Mavani (B.Sc., M.S. - Chemical Eng. U.S.A.).


* MAVANI CHEMICALS PVT. LTD. (ESTABLISHED 1974)
M/s Mavani Chemicals Pvt. Ltd. incorporated on 16th Feb., 1974 is situated off National Highway no.8 (Western Express Highway) near Valsad in free hold private land admeasuring 30,000 sq. mtr. The company is engaged in manufacturing of Dyes & Intermediates. The production is looked after by Mr. Nimish Mavani.

* QUALITY CONTROL / R&D DEPARTMENT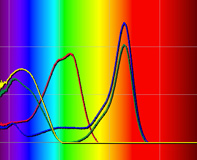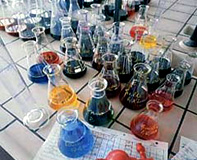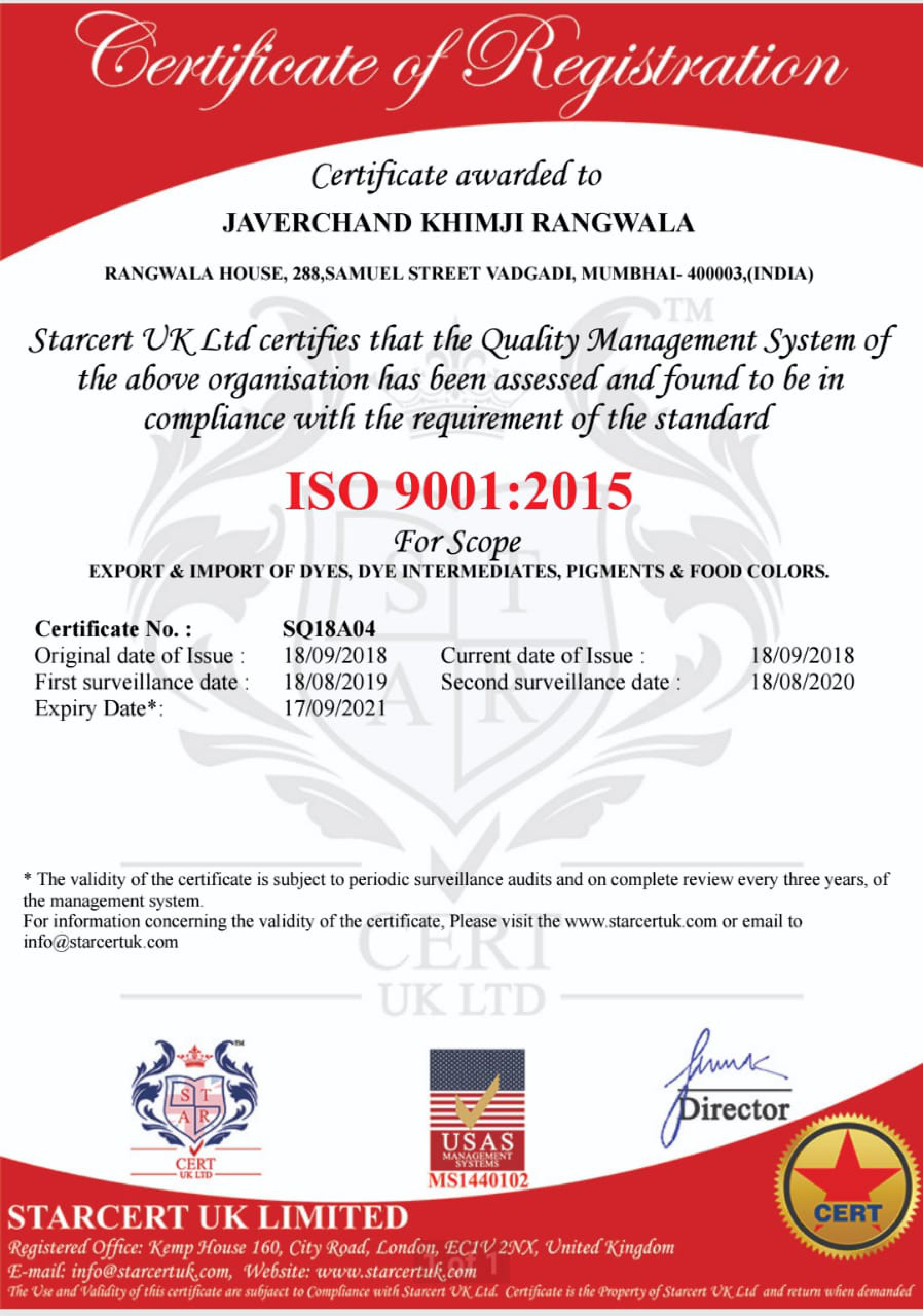 Both the above manufacturing plants have inhouse well equipped laboratory with all necessary instruments such as U. V. Spectrophotometer, Spectrophotometer, Gas Chromatography, Colour Matching Systems, Computerised Weighing Systems, Dying Facilities for woll, nylon, cotton, Leather, etc. The laboratory is managed by well qualified chemists and is managed under personnel supervision of highly technical personnel. Our R & D department is mainly engaged in constant upgradation of various products manufactured and development of new products for various series of our product ranges.